The French are good for one thing, romantic comedies. That's not saying that the French aren't useless, they are, but their take on romance in cinema is far beyond the usual romantic comedy formula we see in North American movies to date.

This post was actually a request from my mulatto brotha' frum anotha' motha' "Singul Mather" (please don't kill me, big guy) but since I haven't seen Amelie in ages, I decided to couple it with a review of another fabulous romantic comedy by the Frogs.

Amelie –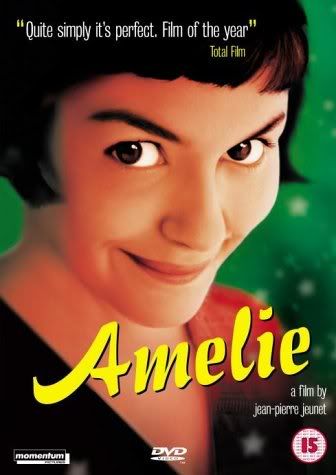 Audrey Tautou. What a fucking cutie. It makes me sick. The entire movie depends on this girl's absolutely incredible acting. The girl has a whimsical curiosity about her, a real presence. Let's not forget the genius of the actual story. I mean, a love story told by the French is a true fairy tale. The colours, the characters, the odd bouts of animation, Amelie's cute quirks, and the narration are something to be marveled. When this movie came out, everyone suddenly became "cultured" and "into" foreign films. Well, if this is the only foreign film you see, that's alright with me, it's a good one.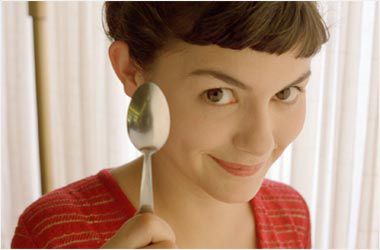 Love Me If You Dare–



Certainly less popular than Amelie but hardly inferior, this film is so fabulous. This ranks up there as one of the most original love stories I've seen in film, close behind Pearl Harbour. Again, the movie relies much on the acting and also includes small bits of animation and is narrated. (I tend to have a liking for narrated films.) The movie begins with a game of "Dare" between two children, that continues throughout their entire life, making it difficult for any real emotions to develop. Rather than the usual 5-minute argument in any She's All That love story, the anger and ugliness in this film doesn't go away, it's a main character. Both movies are hilarious, sad, depressing, inspiring and on and on.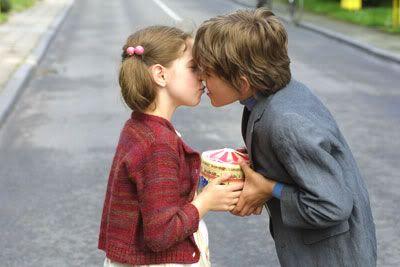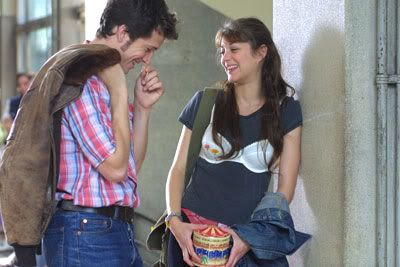 North American Romantic Comedies –

Don't freak out on me. I know that not ALL North American romantic comedies run like this and I know that not ALL foreign romantic comedies don't, I'm clearly making a generalization.

Girl and Guy meet.
Girl and Guy fall in love.
Girl and Guy have some sort of secret or lie between them.
Girl or Guy finds out the secret or lie in a big dramatic scene.
Girl or Guy runs away in a fit of anger or sadness.
Girl or Guy runs after the sad one.
Girl and Guy make up.
Girl and Guy live happily ever after.

Example: How To Lose a Guy In 10 Days, She's All That, Along Came Polly, Pretty Woman, You've Got Mail, Rock Star, Pearl Harbour, 10 Things I Hate About You, The Princess Diaries, Bridget Jones's Diary, Shallow Hal, The Wedding Planner, Chasing Liberty, Simply Irresistible, Almost Famous, Josie and The Pussycats, A Walk To Remember, Life Or Something Like It, 28 Days, Hitch, Bubble Boy, Empire Records, Closer, Sweet November, Chasing Amy, About a Boy, Save The Last Dance, Love Actually, Maid in Manhattan, How To Deal, Runaway Bride, The Good Girl, Two Weeks Notice, Jersey Girl, and shall I go on?

They're made to make money and they make it, so be it.

Ps. Pearl Harbour is quite possibly the worst movie in existence.
Pps. This makes the Negro community and I even.