So I have been asked countless times (3) to review new movies, the ones still fresh in theatres. I saw a shitload (5) this week, so here's what you asked for.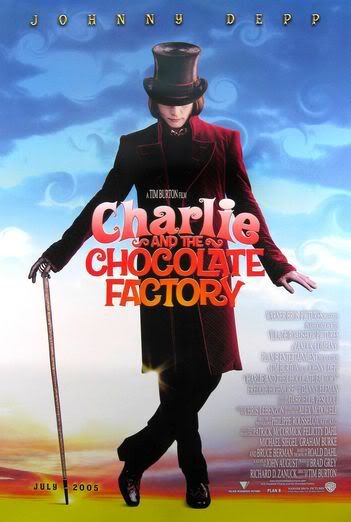 I'm not the type to bash things just because everyone else loves them (I am) and so, believe it or not, I'm not going to say unkind things about this film. It was well done, as most people predicted. Johnny Depp was magical, the graphics were impeccable, the laughs, the tears… all genuine. It was surprisingly not a huge insult to the original movie or the book. I think it did them proud.

Shall I quote myself? "But Shelby, you can't possibly like EVERYTHING about a movie! You're too much of a critical bitch for that."

Well you'd be right again.

I saw an interview with Johnny Depp about the making of Charlie and the Chocolate Factory and the interviewee pointed out their choice to stay away from Digital Imaging. A wise choice, since it always looks fake (I've seen Lord of the Rings). For example, they trained REAL squirrels to crack nuts all day. Quite the task. So… if they can get 70 squirrels, why didn't they get…

I never thought it was possible to strip midgets of their god-given hilarity. Yet this movie managed to do that very thing. Instead of hiring 30 midgets, they hired 1. I think that's an insult to midget-kind. They hired one midget and digitally imaged him to be 100 or so. You'll train 70 squirrels but not hire a couple midgets to make the whole thing a bit more realistic?

This brings up a sore subject for many little folk. Don't the people in show business realize how many midgets are in dire need of jobs? So many are drawn to the cruel world of Midget Porn (click that if you're of age and not at work, please) just to feed their undersized bellies. Millions (probably) are trying to break out of midget porn and midget wrestling and into a role where they can truly be respected despite their stature. What better role than the one of an Oompa Loompa?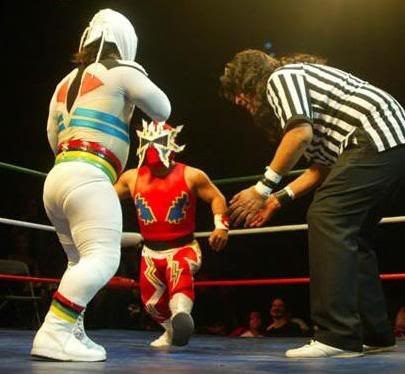 Protest this movie in honour of midgets everywhere.