Zach Braff. What a fabulous Jew.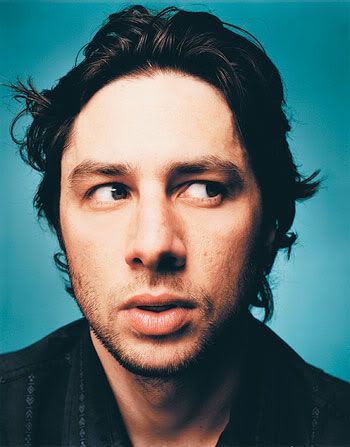 To start off, I like this movie. I can't stand Natalie Portman's "I'm so naïve, stupid, quirky and cute" attitude but I managed to get past it and actually enjoy this one.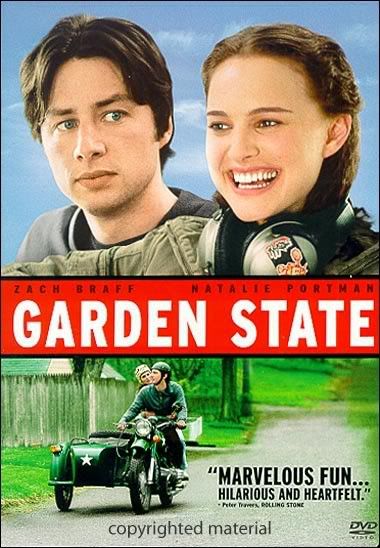 Zach Braff made this movie what it is. Figuratively and literally. If I believed in spirits and souls, I would say he put it all into this gem. Like Johnny Depp has been praised for his on screen presence, his ability to act without saying a word, I think the same can be said for Braff here. He certainly has the power to express a lot of emotion, or complete lack of it, through simple facial expressions, and for that, I commend him.

I even checked out an episode of Scrubs just because Garden State was so damn good (way to rope me in, big guy). He saves that show too, oh, and the fact that I have a crush on that black guy from clueless.

So anyway, the writing, the soundtrack, the acting, the directing, the cinematography, the humour, the drama, the characters, the use of Method Man, etc were all great.

But Shelby, you can't possibly like EVERYTHING about a movie! You're too much of a critical bitch for that.

You're right. I didn't like the fact that I had to see Peter Sarsgaard's furry wang in Kinsey. I also couldn't stand that they had to imply that gay anal sex ensued soon after said furry wang shot. Not that Kinsey was a bad movie, but it gave me nightmares. (Sarsgaard is Mark in Garden State).




All in all, it's a good movie worth a view or two. I hope Zach Braff is no one hit wonder because that little jew knows how to push the right buttons. He's also a blogger himself, who would have thought? He's got some skills and gets more comments than I do. Wow. Imagine that.