I will be entirely honest with you: I am reviewing Rebound for one reason and one reason only. Steven Anthony Lawrence. I'm pretty sure this kid has Down's Syndrome so I should probably stop making fun of how ugly he is but COME ON, look at the little rat. Don't misunderstand me, I'd bang him if I could.




So, I was going to take my review of "Kicking and Screaming" and replace the words "soccer" with "basketball" and "Will Ferrell" with "Martin Lawrence" but I thought that would just be too easy. It wasn't too easy for the makers of these two though, they like the easy road to fame and smack but here at "A Sheltered Town" I like to serve high quality on a pink plate. I'm going to get struck by lightning.


So this one is about some semi-retarded kids who can't play sports very well for various reasons and afflictions, as well as a coach (Lawrence, obviously) who has a bit of an anger problem, a quirky "I'm black" sense of humour and a big crush on his bootylicious coworker. Does he get the girl? Well gosh, I wouldn't want to give it away.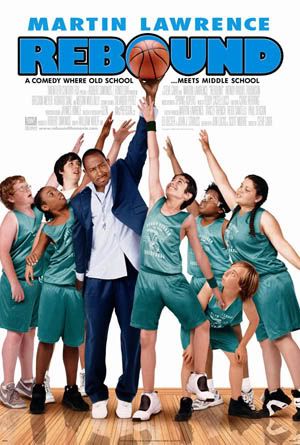 Steve Carr directed this one. Never heard of him? He did Dr. Dolittle 2, Daddy Day Care and… NEXT FRIDAY!? I don't see the method to his madness. He's not even black. What kind of street cred' is that? I'm pretty sure this movie was made simply to counter the fact that there were only about 1½ racial minorities in "Kicking and Screaming". Steve Carr doesn't even have a famous Dad to bring the film SOME recognition.

So the kids suck ass at basketball, they're all weird and act basically like… Middle School kids. Yeah, how totally surreal is that? Lawrence just can't handle the pressure, he went from big time "College Ball" to small time "Middle Ball" and it really hits him hard. He sure grabs these kids by the nuts though (figuratively speaking, of course), and shows them that if they just believe in themselves, they can do anything. Except be good looking, Steven Anthony Lawrence.